5G cellphone
ZTE and China UNICOM Brings Forth 5G Network Technology in China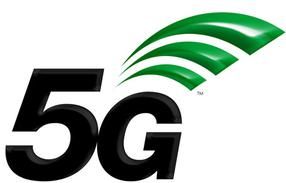 Network technology has evolved real big deal apparently for the past few years. Not long ago when the 4G technology was invented and brought forth to the world for it to enjoy the fantastic speed it brought with in terms of surfing through the internet, making calls and also data transfers.
Recently, the latest updates are the invention of the 5G network technology which has blown minds of many and has skipped a milestone farther in the world.
China, a country that has proved to be far much ahead in terms of technology has brought forth this fantastic and outstanding inventions to the world and was launched early this year 2019.This technology is currently only available in most parts of this country only, since it is not yet introduced to the other parts of the Asian continent let alone the other parts of the world.
The demonstration to approve the success of the project was done in Shenzhen, one of China Unicom's 5G pilot cities, using network equipment provided by the operator and a prototype smartphone made by ZTE.Many mandatory requirements were tested, among them making calls, video playback and internet surfing or rather we browsing. The test yielded nothing but total success.
China operators were expected to launch the subscription offers of the 5G network early this year which is currently going on as you read this article. This being one of the steps China is devoted to push through thick and thin to dominate the field of latest technological inventions, they have no other alternative than to ensure very high quality in not only the network but also the handsets they are manufacturing.
There is also some slight good news for other consumers from other parts of the world but they will have to wait till 2020 for them to start the initiation to this new 5G network technology. The 4G technology especially in china will have to pave and make way for its counterpart 5G technology since it's faster and soon will be quite compatible. We say congrats to China for this awesome invention !!