Dolby cinema
What Exactly Is Dolby Cinema, and Where Can You See It?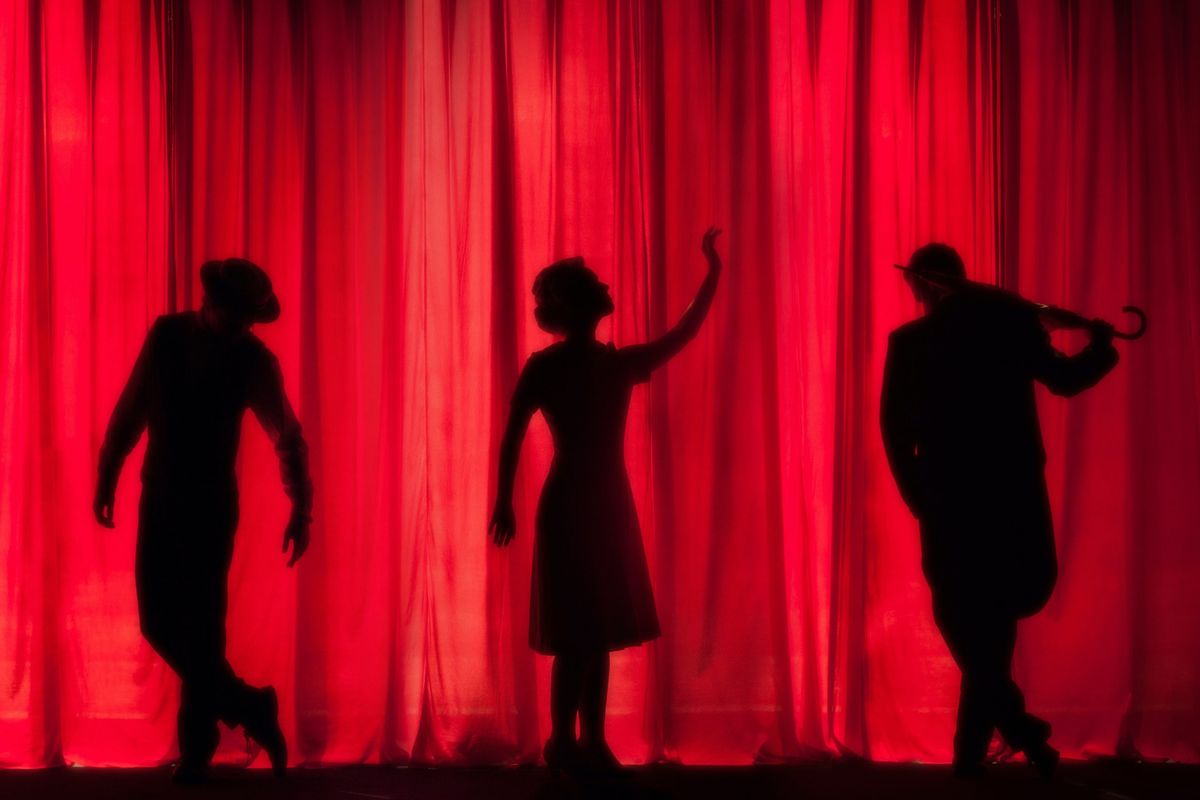 Have you lately gone to the movies? It's a perplexing affair, and we're not talking about picking what to watch. There's premium this and premium that, acronyms galore, and ticket costs continue to rise.
Part of this is due to the intensification of the streaming service battles, with movies frequently receiving digital distribution soon after their theatrical debut. Universal Pictures and Dreamworks pictures will be available at Peacock in the coming months, and WarnerMedia began releasing hybrid releases in cinemas and on HBO Max on the same day.
Several new, high-end moviegoing options have been developed to entice consumers away from their homes and into cinemas. One of these is Dolby Cinema, which can be found in AMC theatres in the United States and other chains around the world.
It was intended by Dolby Laboratories to make going to the movies a "transformative experience." But what exactly does it mean, and why should you look for a Dolby Cinema theatre near you for your next movie-going experience?
What exactly is Dolby Cinema?
Dolby Cinema is built on two Dolby Labs proprietary technologies: Dolby Vision and Dolby Atmos. The technology also necessitates certain changes to the structure in which the screen is mounted.
Dolby Vision, the more recent of the two basic technologies, is a proprietary High Dynamic Range (HDR) standard developed by Dolby in 2014. It employs dynamic metadata to adjust the original HDR recording on a per-frame basis.
Importantly, dynamic metadata implies that Dolby Vision material will alter to best match the qualities of the monitor it is displayed on. According to Dolby, this implies that what producers see on the editing screens is "what their viewers will experience on Dolby Vision capable devices."
Dolby Atmos was initially placed in a cinema for the premiere of the Disney-Pixar animated feature "Brave" in June 2012. The standard extends on previous surround-sound systems of 5.1 and 7.1 speaker configurations by adding overhead channels to lend height to the sound. The technique can generate up to 118 unique sound objects at the same time and position them in 3D space around the listener.
The intriguing aspect of Dolby Cinema is that it was built to be future-proof. Dolby Vision enables 12-bit colours, 8K resolutions, and peak brightness of 10,000 nits, specs that even the most expensive televisions would struggle to match.
What is the Dolby Cinema system?
Cinemas must establish separate screening rooms in order to provide the Dolby Cinema experience. This is mainly to accommodate the technologies allowing Dolby Vision and Dolby Atmos, as well as certain additional physical requirements for the immersive experience provided by Dolby.
Dolby mandates the use of twin HDR RGB 4K resolution laser projectors. For visual quality, Dolby Cinema has two important points.
For starters, the dual-projector configuration is almost twice as bright as a normal theatre system. This also offers brilliant Dolby 3D capabilities without the darker image often associated with 3D movies.
The second point is enhanced black level management. Because laser projectors use focused light, they do not have the grey blacks that bulb-based projectors have.
The contrast level of a typical movie projector may be 2000:1.
Dolby Cinema projectors have a contrast ratio of one million to one. The screening room also requires at least 64 speaker fields to generate the immersive sound field of Dolby Atmos, with some venues requiring over 400 speakers.
Sounds, as opposed to standard surround-sound channels, are described as separate objects. This means that sound designers may transport objects such as vehicles right past your seat. Up to 128 sound objects can be played at the same time, increasing the viewer's immersion.
The theatre should also contain luxurious reclining seats for maximum comfort. Actuators in the seats typically vibrate in even the entry path to the screen has been meticulously designed, with a video wall displaying material connected to the film you are about to watch.
Dolby Cinema Advantages
Dolby Cinema was created to be a top movie-going experience, and it has a slew of advantages.
The Dolby Vision requirements produce in visual quality that they claim is unrivalled by any other cinema system. Dual 4K projectors provide twice the brightness, four times the resolution, and 500 times the contrast ratio of conventional theatre screens.
Because of the laser projectors, anything on the screen that should be black will be black and not grey. In addition, the projectors have better colour accuracy and vibrancy than typical Xenon projectors.
With a minimum of five in-screen speakers, four subwoofers, and 48 surround speakers per showroom, Dolby Atmos is one of the greatest surround-sound systems. The object-based approach provides a degree of realism that is difficult to duplicate.
All of this is meaningless if you're distracted by an uncomfortable seat. Dolby Cinema cinemas include adjustable leather-clad chairs that vibrate to enhance the realism of your experience.
Dolby Cinema's Drawbacks
Despite all of the advantages of Dolby Cinema, there are a few significant downsides.
The most significant is the scarcity of properly fitted movie screens. Due to the expensive expense of the gear, only a few sites globally have Dolby Cinema certification. The list is continually increasing, and the relatively new cinema standard has only been in place since 2015.
There is also a limited number of theatre chains collaborating with Dolby to expand the number of Dolby Cinema venues. AMC is the chain in the United States with the most adequately equipped screens.
The amount of movies accessible on the new system is also affected by cost. Producing material that adheres to the necessary standards introduces additional technological obstacles. According to ProducersGuild.org, "many producers are creating a single Dolby Vision and Dolby Atmos master, then generating versions for all markets and usage."
That suggests that we should expect to see more films screened.
Dolby Cinema Buying Advice
Since the introduction of Dolby Cinema in 2015, home theatre gear has advanced substantially. This includes residential versions of Dolby Vision laser projectors, widespread availability of Dolby Atmos-equipped audio and visual devices, and new technologies such as OLED displays.
That made us question if a Dolby Cinema experience might be replicated at home.
We had the opportunity to speak with Jed Harmsen, Head of Cinema & Group Entertainment at Dolby Laboratories, on how immersive an at-home theatre setup might be.
His reaction was upbeat, describing how simple it is for people to obtain devices with Dolby Vision, Dolby Atmos, or both without the requirement for a specialist shop. He also discussed Dolby's attempts to make their technology more accessible, ranging from streaming services to TV networks to movie creators, as well as gaming, music, and live sports.
That seems like you could reproduce the theatrical experience at home, but specs only tell half the picture. He compares the theatrical experience to going to a concert rather than listening to an album at home, saying they are "totally distinct types of experiences."
The Omni Series 4K UHD smart TVs from Amazon offer a low-cost entry point into the world of Dolby Vision-equipped TVs. Sonos' smart speakers offer Dolby Atmos to your home, whether as a soundbar next to your TV or as in-wall installations. Access to a streaming provider that supports both, such as Netflix, Apple TV, or Disney+, is also required.
Dolby Cinema's (Short) History
On December 15, 2014, the first actual Dolby Cinema screen launched in the Netherlands. The path to that point took far longer than the construction of the eight-screen JT Eindhoven facility.
Since the introduction of IMAX in the 1970s, theatre corporations have attempted to develop a competitive premium format. Dolby Laboratories was already the leading brand in theatrical audio, but it desired more.
Dolby Atmos immersive sound was implemented in 700 cinemas globally in 2012. IMAX had 800 sites at the time, and Dolby wanted a piece of that.
It took another two years for Dolby to be ready with Dolby Vision and the other theatre design components that would produce Dolby Cinema's immersion.
The main difference was the new system's huge dynamic range, which directors like Oscar-winning cinematographer Emmanuel Lubezki were keen to employ. Dolby Vision for TV was also released for home usage that year.
We couldn't talk about history without discussing Hollywood Boulevard's centrepiece Dolby Theatre. It employs both Dolby Vision and Dolby Atmos and is perhaps most recognised for hosting Hollywood's greatest night – the Oscars.
Dolby Cinema's collaboration with AMC
In the United States, where the majority of Dolby Cinema screens are located, they can only be found at the theatre chain AMC.
Dolby Laboratories felt they had a successful premium format, but they didn't have any of their own movie screens to put it on. Enter AMC, which is constantly on the lookout for innovative technology to offer their displays a competitive advantage.
AMC Prime, its own premium cinema experience, focusing on comfy seats, improved digital projectors, and improved audio quality. What it lacked was Dolby Vision, so the business quickly began upgrading its AMC Prime theatres to Dolby Cinema.
AMC refurbished and transformed all of its other premium theatre experiences, ETX and AMC Prime, into Dolby Cinema screens as part of the arrangement.
The initial AMC pledge of "up to 100 Dolby Cinema at AMC Prime sites by December 2024" was met significantly sooner than expected. By 2020, there will be 127 Dolby Cinema venues, with more on the way.
IMAX vs. Dolby Cinema
The two most popular big cinema formats are Dolby Cinema and IMAX. IMAX has been around for a long time, with the first IMAX picture, "Tiger Child," premiering at Expo '70 in Osaka, Japan.
Both forms provide viewers with an immersive experience, but they differ in significant ways. For starters, IMAX has significantly more sites throughout the world, with over 1,500 cinemas scattered over 80 countries. Dolby Cinema presently has 250 locations, with another 200 planned.
Depending on the theatre, the screens in IMAX cinemas are typically bigger. The biggest are housed inside domes measuring approximately 100 feet in diameter. According to LF Examiner, the majority are 60 by 80 feet. Dolby Cinema displays are typically a fourth of that size, with the one at the flagship Dolby Theatre being 60 by 30 feet.
The average cinema screen has a brightness of 14 foot-Lamberts (fL). IMAX with laser boosts that brightness by 50% to 22 fL, but Dolby Cinema boosts it by another 50% to 31 fL. This implies that the image on Dolby Cinema displays will be twice as bright as on standard screens.
In the newest, laser-based displays, IMAX employs a six-channel surround-sound system or a 12-channel system. Dolby Atmos is used in Dolby Cinema, with up to 400 speakers in one viewing room.
Other Dolby Cinema options
Samsung
While IMAX and Dolby Cinema are the most widely used premium big formats in theatres, they are not alone. Some of these other choices were developed by cinema chains, while others are licenced.
Samsung's Onyx Cinema LED is one of the most recent choices. This ground-breaking theatrical experience does not rely on a projector at the rear of the auditorium or behind the screen. Instead, it creates a massive 4K screen by using self-emitting LEDs for each pixel. It's not quite a scaled-up QLED TV, but it's close, and the individually regulated LEDs offer it control over dark depths that only OLED could equal previously.
Almost every 3D movie you've seen has been shown on either IMAX 3D or RealD 3D. While the picture quality is comparable to that of 2D digital projectors, RealD has no control on seating or audio quality, thus these might deteriorate from time to time.
4DX transforms the theatre into an entertainment park. Their displays include moving chairs, flashing lights, and other physical sensations like as fans, water sprays, and other effects. Before attending a 4DX movie, you must consent to a long set of safety restrictions, just as at an amusement park.
The VOID is a designed virtual reality experience that is more akin to a video game than a regular cinema experience. The viewing area is designed so that you may interact with tangible objects that interact with the VR experience, and wind and aroma elements add to the realism.
How many theatres are equipped with Dolby Cinema?
Because of the unique technology required for a Dolby Cinema-equipped screen, theatre chains are unable to install one in every location.
Dolby claims that approximately 450 Dolby Cinema locations are "open or committed." Over 250 existing locations are included in the mix, with another 200 slated to open. There is another one in Dolby Laboratories' US headquarters.
The Odeon Leicester Square was the first UK Dolby Cinema venue, with architects having to install large quantities of equipment into a two-tier auditorium. That single screen is surrounded by 410 Dolby Atmos speakers connected by ten miles of heavy-duty speaker cabling.
AMC is the only venue in the United States where you can see Dolby Cinema in its entirety. In 2018, the franchise inaugurated its 100th Dolby Cinema location, and it now has over 120 across the United States.
China, Japan, the United Arab Emirates, the United Kingdom, Austria, France, the Netherlands, and Spain are the other nations possessing Dolby Cinema cinemas. When you consider that IMAX has over 1,500 theatres distributed over 80 countries, it's not a lot of venues.
When you include venues that enable Dolby Atmos but not the rest of the Dolby Cinema standards, the Dolby figures increase. Over 6,900 of them are accessible globally.
What movies are available in Dolby Cinema?
It's one thing to have impressive gear, but you also need blockbuster stuff to watch on it. Blockbuster films are frequently edited into the several rival audio-visual standards, such as Dolby Cinema.
We asked Dolby Laboratories' Head of Cinema & Group Entertainment, Jed Harmsen, what his favourite movie recorded in Dolby Cinema was: ""Top Gun: Maverick" was one of the films that truly blew me away in Dolby Cinema this summer. Aside from the obvious nostalgia I felt as a huge fan of the original "Top Gun," the enveloping sounds of the jet engines, the stellar soundtrack, the visual detail in the aircraft, and even the in-flight dialogue — it's a film that feels destined to be experienced in Dolby Atmos and Dolby Vision to truly immerse yourself in that world."
Fans of the Marvel Cinematic Universe should see if there is a Dolby Cinema screen near them. From "Black Panther: Wakanda Forever" through "Aquaman and the Lost Kingdom," all forthcoming films will be mastered in "Dolby Cinema."
"The Super Mario Bros. Movie," "The Flash," "Spider-Man: Into the Spider-Verse," and "Black Adam" will also be released. "Avatar: The Way of Water" by James Cameron will do the same.
Reissues of 1982's "E.T. The Extra-Terrestrial" and 1975's "Jaws" are two prominent new releases that will not be in Dolby Cinema. Those have been remastered for IMAX and RealD 3D.