Our Top 5 Best Smart Dog Collars
So, you've decided to enter the world of pet technology with a smart collar? Well, you're in for a treat! In this blog, we're answering all your questions and even reviewing 5 Smart Collars that. Ditch your plain old collars to these high-tech wonders today!

Before we jump into our top 5 picks, let's answer the question burning in your mind: "Why does my dog need a smart collar?"
Smart collars can help you track your dog's health and never forget their exercise schedule, providing proactive care from anywhere.
The Top 5 Smart Dog Collars on the Market
1: Petdrifts Lite Smart Collar- Tracking Dog Wellness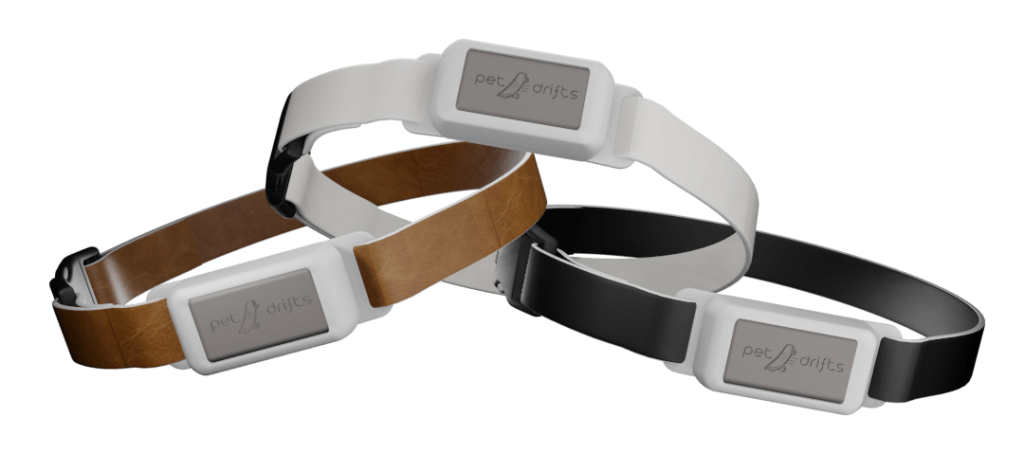 The Lite Smart Collar is the perfect tool for monitoring your dog's health. With an activity tracker, you can ensure that your dog is getting enough exercise..
It makes it easy to check for any possible illnesses that may cause your dog to sleep a lot. Also, it sends you a health alert directly to your phone, so you can address any issues early on. It's not about tracking your dog; it's about understanding their needs. Your pup deserves the best, and this smart collar is here to deliver it.
So, what are you waiting for? Join the waitlist to grab amazing offers and have a buddy to watch your dog. Because when it comes to your dog, their health and happiness are all that matter
Click here to join the waitlist
Availability- On the official website-shop.petdrifts.com. In Canada and US

Petdrifts Lite smart collar has certain advantages and disadvantages. You can keep an eye on your dog's health real time using your phone. Also, there's a discount of up to 30% for early buyers. Sadly, the product right now has a waitlist and this version doesn't include a GPS tracker.
2: Fi Smart Collar – Stylish Meets Savvy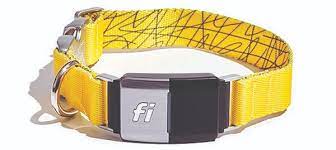 The Fi Smart Collar isn't just a fashion statement; it's your pup's digital BFF. With its sleek design and GPS tracking capabilities this collar is a good pick
Available only on Amazon in the US
Pros of this device include a long battery life of up to 6 months and Wi-Fi connectivity. However, it is too expensive and bulky for smaller dog breeds and requires monthly subscriptions to be paid.
3: Link AKC Smart Collar – The Total Package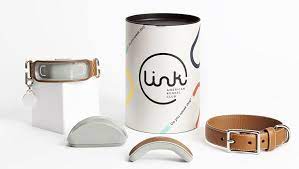 "Link up" with the Link AKC Smart Collar and enjoy a comprehensive canine experience. This collar includes GPS, activity monitoring, and temperature alerts for your dog
The Pro GPS tracker is perfect for adventurous pups, tracking all of your dog's activities. However, the battery drains easily in GPS mode and there is no sleep tracker to check if your pup is getting enough rest.
4: PetSafe Stay & Play – The Invisible Guardian

Keep your dog safe with PetSafe Stay & Play. It creates a digital boundary, so there is no need for a fence.
Proper use of pet Safe Stay and play ensures your dog's safety and security. You can keep your dog in the backyard without any worries. However, they do not track vital information such as activity and sleep, and they can be expensive and hard to install.
5: Tractive LTE GPS Dog Tracker – Pocket-Sized Protection

Don't let the small size fool you! The Tractive LTE GPS Dog Tracker is a big deal. It's perfect for smaller pups who escape a lot out on their own.
This GPS tracker is perfect for active pups with a virtual fence option for safety. A Monthly fee is required for full access to all features. No sleep or heart rate tracking is available.
Setting Up Your Smart Collar – It's Easier and Better!
Changing from a plain old collar to a high-tech smart collar might seem tough. But it is an easy process and can be done in a few minutes. Get ready to simplify pet care with the smart collars.
The Future of Pup Parenting
In conclusion, these smart dog collars are game-changers for pet parents. From GPS tracking to invisible fences, they've got it all. Say goodbye to the old collar, and hello to the future of pup parenting!
There you have it, the top 5 smart dog collars that'll have your pup happy. Remember, it's not just about staying connected; it's about understanding your pet's needs. So, whether your pup is an adventurous dog or a homebody, there's a smart collar out there that's the perfect fit!
Upgrade your dog's style and safety with a smart collar. Show your love for your dog by investing in one. They deserve the best.!
Have you got any questions or recommendations about smart dog collars? Please drop them in the comments below, and let's keep the conversation going. Happy parenting, dog lovers! 🐾