Calendars
The Top Free Google Calendar Replacements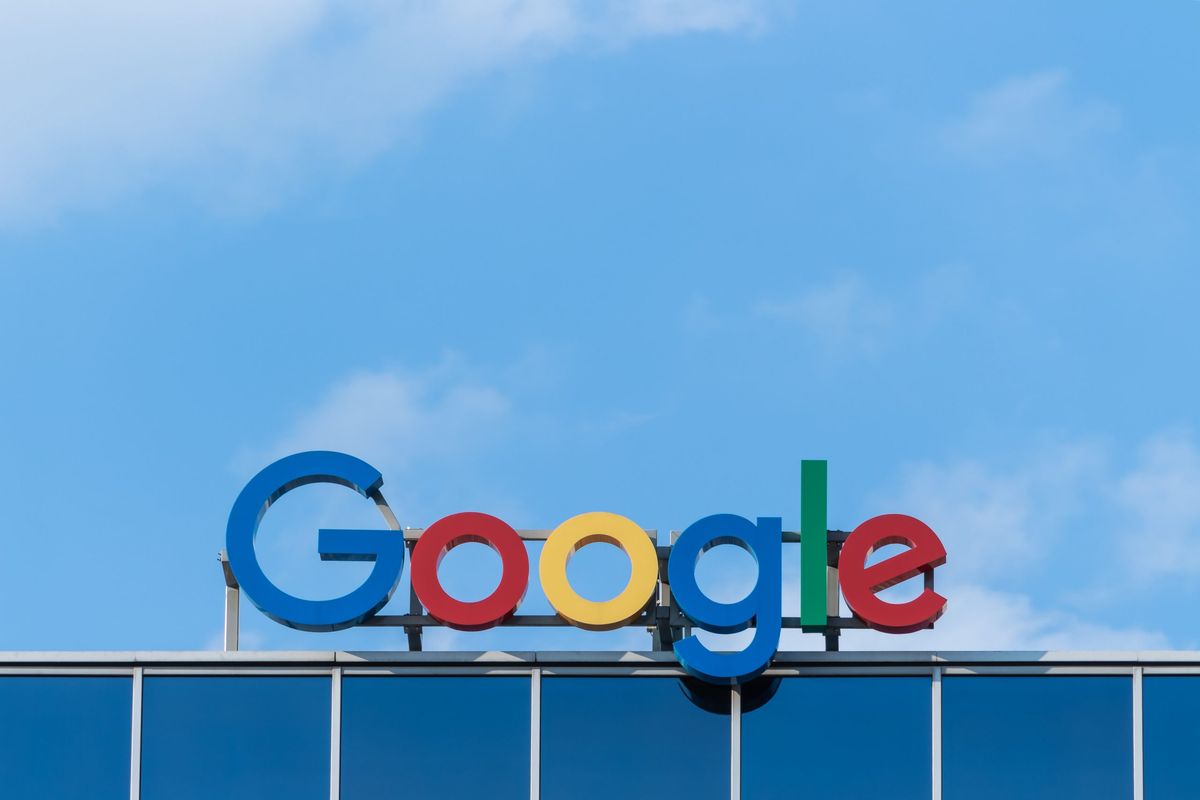 Calendars are an essential tool for busy entrepreneurs and employees of all levels. Google Calendar is a popular programme for managing chores, setting reminders, and planning your week. It is pre-installed on Android handsets and is rather simple to use. While Google Calendar is a fantastic programme, there are better choices. For different reasons, it is not a solution that is suitable for everyone. To use Google Calendar, for example, you must have a Google account. You can't even use Google Calendar if you aren't connected to the internet.
Google Calendar is also quite straightforward. While this may be beneficial to some, others may want greater capability based on their requirements. Google Calendar also cannot be integrated with many programmes outside of the Google ecosystem.
These constraints may not be significant if you use Google Calendar for personal chores. However, if you use Google Calendar for business or have a busy social schedule, you may want a more robust calendar software. This tutorial will go through the most popular Google Calendar alternatives that you can use to better manage your chores.
Apple Calendar
If you use a Mac or an iOS device, Apple Calendar is a logical replacement for Google Calendar. On Apple devices, the calendar is preloaded, so you won't need to install a third-party programme. You will also not be required to register a Google account. Apple Calendar data automatically syncs with iCloud by default. You may also sync Apple Calendar data with other programmes such as Microsoft Exchange, Yahoo, and others.
Apple Calendar has a number of granular features. For example, in addition to adding or updating activities, you can also input location and travel time, allowing you to arrange your day more successfully. All events can also have visitors added to them, and the event can be linked to a FaceTime video chat. If you use Apple devices and need a simple software to keep track of your chores and manage your time, you'll love Apple Calendar. However, if you want capabilities such as time monitoring, you will need to find a third-party software.
Track
Track has a plethora of tools that make time management easier. Templates and keyboard shortcuts are its most potent features.
For example, the app has shortcuts for reserving time for an activity or a Pomodoro time block, arranging video conversations, and translating meeting timings into the time zone of a participant. Track also provides useful shortcuts across the UI, such as one on tasks that allows you to write an email telling the other person that you will be late for the meeting.
You may share your availability by using one of Track's templates. Take the Track link and send it to someone with whom you'd want to organise a meeting. When they choose a time, Track will automatically translate it to their local time zone, allowing you and the receiver to be on the same page about when the meeting is scheduled.
Teamup
Teamup is a calendar software designed specifically for team collaboration. Teamup is a fantastic software for collaborating with coworkers on a project or simply organising birthday parties for pals every now and then. You may organise chores more effectively using Teamup. You may, for example, establish additional calendars (eight if you're using the free version), known as sub-calendars, so that each team member has their own tasks on the calendar.
If you choose, you may add a description and location to these calendars. You may use these calendars for long-term tasks as well as one-time activities. Teamup also allows you to search all calendars for certain events by entering a keyword. Teamup Calendar fulfils all of the necessary boxes. It supports color-coding sub-calendars, has nine levels of access permissions, and allows you to share availability through a link. Furthermore, Teamup provides a variety of perspectives, such as the table, agenda, and timeline views.
Just a Calendar
Just a Calendar offers an unconventional approach to assisting individuals in being more productive. Unlike the other applications on this list, Just a Calendar strives for a simple user experience. Instead of adding a tonne of bells and whistles like adding teammates and establishing sub-calendars, Just a Calendar software provides a summary of your calendar dates on a basic grid interface showing all the months and dates (six months per page), albeit the layout may be changed if desired.
Weekends are grey, whereas business days are white. Even with its simple layout, Just a Calendar has a plethora of useful functions. For example, you may choose the full interval between two dates by selecting one at a time. You may also mark dates by double-clicking on them.
You can change the first day of the week to Sunday if it is currently set to Monday. Other choices include displaying week numbers and dates in the local area. When surrounding dates are enabled, the empty boxes in each month's block are filled with blurred dates for the following month.
Etar
Etar employs CalDAV, which makes switching from Google Calendar easier. Even if you're setting up your calendar on a new device, you won't have to manually recreate data or spend a lot of time moving that data. When migrating to or from a different calendar software, Etar also allows you to share or export calendars.
Etar, in essence, goes a step farther than the AOSP calendar. It, for example, provides daily, weekly, monthly, and agenda views and, unlike Google Calendar, operates even when no internet connection is available. You may name your tasks in different colours to differentiate them into distinct sorts, such as personal vs work chores.
Etar offers a fantastic user interface that makes advantage of material design. To alleviate eye strain, you may also choose the dark mode. Etar is absolutely free to use because it is open source. You don't have to upgrade to get full functionality or see an ad-filled screen.
KosmoTime
KosmoTime consolidates task management data from your Google or Outlook Calendar, as well as your Asana account. KosmoTime is a wonderful addition to your productivity and task management toolset if you currently use these applications. The UI is simple to use, allowing you to create tasks with a single click and then specify a start and finish time. You may also drag & drop tasks into calendar slots. You can link Slack with KosmoTime if you use it for work. You can also create tasks on KosmoTime from Slack once it is connected.
When establishing tasks, KosmoTime allows you to group them to form a concentration block. If you have a sequence of connected chores, creating a concentration block on your calendar can help you enhance your productivity by racing through those tasks without interruptions. KosmoTime provides a fantastic Chrome addon for time blocking and concentrated work. The plugin closes tabs to avoid clutter, mutes social network notifications, and bookmarks URLs for conversion into tasks (such as reading a research paper later).
Monday.com
Monday.com is a project management tool designed for commercial use rather than personal duties. It has a lot of functionality, such as the ability to create tasks and projects, design processes, collaborate, and use basic CRM tools. Unlike many popular calendar applications, Monday.com includes a contemporary layout with a variety of automation options. While Monday.com equals Asana's capabilities on virtually every front, it outperforms it in a few task management areas. Monday.com, for example, provides time tracking, which Asana does not.
Monday.com also has capabilities that are uncommon in calendar applications. You may, for example, view task management data for improved insights, build Gantt charts to track project progress, and combine it with apps such as Google Drive, Dropbox, Zapier, and GitHub. While Monday.com has a free plan, many functions are behind a paywall. Dashboards and the capacity to work with teams greater than two require an upgrade to one of the company's premium plans.
Microsoft Outlook Calendar
If you like the Microsoft Office environment and already use the apps in the Microsoft ecosystem for business, Microsoft Outlook Calendar is an ideal Google Calendar alternative. Microsoft Outlook Calendar may be an excellent choice if you require something that isn't as basic as Google Calendar but isn't as heavy-duty as Monday.com. The programme is free to download and install from the Microsoft Store, Mac App Store, and iOS App Store. Outlook Calendar is accessible as a desktop and mobile app (Android and iOS), as well as a web app.
The finest feature of utilising the Outlook Calendar is the ability to create tasks directly from emails and add task notes. To subscribe to another person's calendar, add color-coded tags, and use a few other capabilities, you'll need to use Exchange server accounts. Outlook Calendar, like other Microsoft programmes, is well-supported. The community board is active, and the information base is large. Response times are fast, especially if you're a paid subscriber.
Asana
Asana is one of the most effective project management solutions available. Asana's calendar view is merely one component of a larger task management ecosystem.
The dashboard displays all completed tasks. The left sidebar allows you to choose between projects, and each project is divided into sections. Each part has a task list, much like a to-do list app. You may further subdivide these tasks, make notes, and participate using the comments box under each job or subtask.
Because you can establish various projects, you may use Asana for both professional and personal chores without having everything jumbled up in one list or dashboard. Asana also interacts with all major platforms, including Slack and Zapier, allowing you to extend its features outside the platform itself. Asana is a generous free plan that allows you to create an infinite number of tasks and projects. Most individuals and small organisations may get by with the free plan. Larger teams may wish to consider paying to have access to features such as a timetable and unlimited complimentary visitors.
TimeBlocks
TimeBlocks is a well-known calendar and to-do list tool with a visually appealing user interface. Despite its simplicity, the interface has enough information to provide you with an overview of your events.
One of the app's best features is the ability to assign stickers to calendar events. For example, if the job is for an employee who is flying to a client meeting, you can include an aircraft sticker. If you use Google Photos, you may utilise TimeBlocks to add images from your account to certain dates. You may also use colour to categorise events.
TimeBlocks offers several interesting features as well. It includes a habit tracker, for example. Based on your objectives, you can track a personal or professional habit. If you have the premium edition, you can additionally use features like D-day. You may use this feature to start a countdown (the number of days till an event) or an anniversary countdown (number of days passed after an event). However, if you merely want to manage tasks, the free version provides adequate functionality.
Basecamp
If you want a more robust time and task management system, Basecamp is ideal. It's a project management platform app, therefore it's much more than just a calendar app. Basecamp, like Asana, allows you to divide projects into phases. You may give tasks to one or more people, communicate with them through comments, add notes, and exchange files associated with tasks. In the app's "My Stuff" area, all users may obtain a fast overview of tasks allocated to them.
When it comes to communication, Basecamp goes all-in. The comments area is where most project management platforms limit dialogue. Basecamp, on the other hand, provides message boards, pings, and group chat.
The calendar in Basecamp syncs with Google Calendar, Outlook Calendar, and iCal Calendar. Users may filter tasks on Basecamp's calendar to receive a fast summary of the most critical to-dos based on the kind of activities or events. Users may also use the calendar to plan meetings more simply without having to debate the best time.
Zoho Calendar
Zoho is more known for its CRM, but it also has a wide range of tools, including a calendar. This is one of the few applications on the list that isn't a full-fledged project management tool but does provide a robust feature set for managing tasks on a calendar. Zoho Calendar connects with Zoho Mail, making it easy to manage tasks and activities. Once you've entered your tasks into the calendar, you may sync or share them with other calendar services. It's very simple to import your calendar from Outlook or Google Calendar into Zoho Calendar.
When arranging activities for a group, you may manage group calendars and build sharing calendars on Zoho. The events may be seen by your team members in their own time zone. Zoho Calendar may be accessed over the web as well as through Android and iOS devices. It does not, however, provide a desktop app. For the time being, the online app is the only way to access Zoho Calendar on a PC.
DigiCal Calendar
DigiCal is a calendar app for Android only. DigiCal, with its simple user interface, may be a good solution for Android users looking to replace Google Calendar. Despite its unimpressive style, the programme contains a number of functions that can help you enhance your efficiency.
The app has seven different views, including daily, weekly, list, and more. The mobile app allows users to modify the font size to make it more legible even on the restricted estate of a small screen. Surprisingly, the software searches and provides images for events depending on the term. When you enter a location for an event, you will get a weather prediction.
If you pay for the pro edition, DigiCal can sync with Google Calendar. You may also subscribe to calendar subscriptions for workplace events, TV series, and athletic events with the premium version. If you're starting from scratch and don't need to move data from Google Calendar, DigiCal's free edition is enough for tracking personal and work-related obligations.