content
The top five PS5 games of 2022.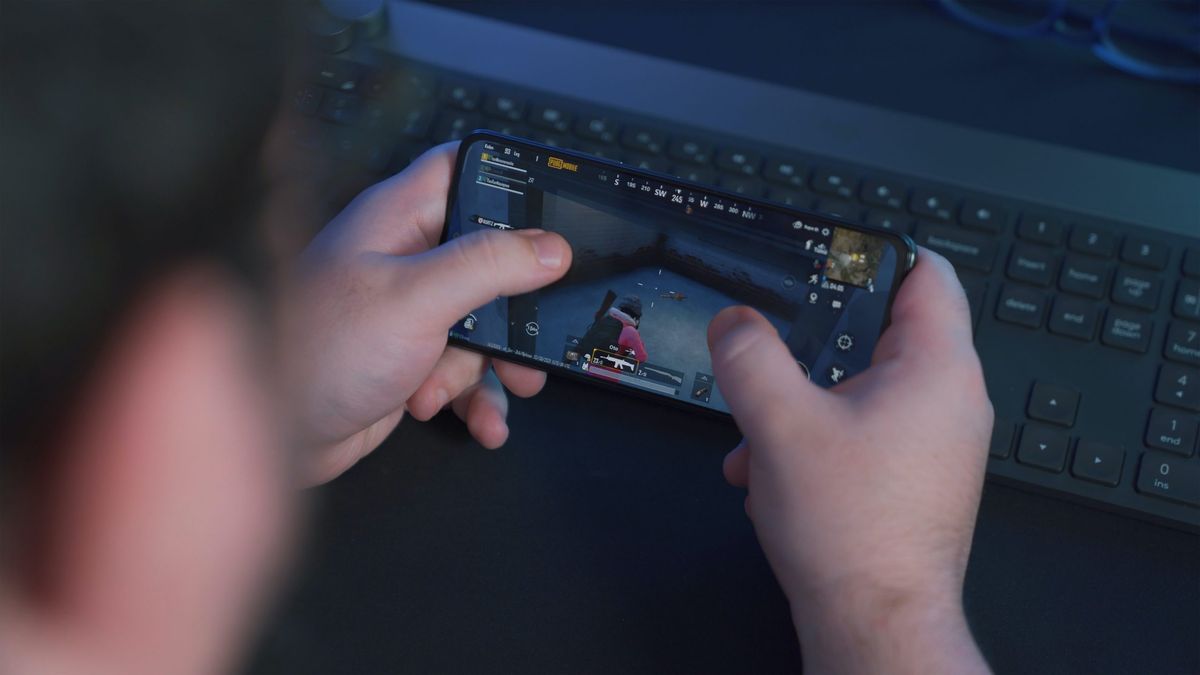 There haven't been many games released on Sony's newest generation platform, the PlayStation 5, since its release in 2020. However, just because the number of games is modest does not negate the quality of the games that are now available.
Finding the appropriate game is difficult, and at $70 each game, you don't want to end up buying one you won't love. So, here are some pointers to assist customers select the perfect game suit them.
Ghost of Tsushima
Features :-
There are almost 45 hours of single-player content.
Open-world terrain with a large amount of space to explore.
Content can be transferred from PS4 to PS5.
The visuals in this game are spectacular, with 4k graphics and 60 frames per second.
The main character, Jin Sakai, roams the land in the hopes of reclaiming Tsushima in this open-world adventure game. Jin must make a significant decision about his future when the Mongols beat the samurai forces. This game keeps gamers busy and delivers a wonderful story that will make the controller difficult to put down, with over 45 hours of main content and side-quests. This game, like the Assassin's Creed genre, is inspired by true events, although fictitious events are added to help.
Reasons to buy :
Lots of story-mode content
Various graphic settings to improve your experience
Graphics are fantastic.
Drawbacks
The main character is a little boring.
At times, the plot can seem predictable.
$69.99
45 Hours
63.9 GB
The major reason behind choosing this game is that it is a historic story game with lots of content
Ratchet & Clank: Rift Apart
Characteristics :-
Amazing loading times
It took 13 hours to finish the story.
Utilizes all of the DualSense controller's advanced features.
Using the map's rifts, you can travel from one planet to another.
The Ratchet & Clank franchise, which began in 2002, launched this game in June 2021 to continue the Ratchet & Clank heritage. This game introduces new people, weapons, and worlds as you traverse dimensional rifts. Travel across many universes while fighting off a robotic ruler that tries to conquer each realm. You will be able to jump from dimension to dimension and confront the monsters that stand in your path with new weaponry such as the Burst Pistol, Topiary Sprinkler, and Shatterbomb.
Advantages
New characters and weaponry are introduced to the game.
Tempest 3D AudioTech is used to provide spatial audio.
Photographic mode
Disadvantages
It doesn't take long to "win" the game.
If you desire a challenge, this game is not difficult.
$39.99
13 Hours
33 GB
Choose this game because of a new edition of a classic Sony series
Gran Turismo 7
Attributes
Drivers can compete against up to 20 other drivers online at the same time.
The game includes around 420 automobiles and 90 tracks.
Compatible with wheels and pedals to enhance your racing experience.
Most people associate the most realistic racing simulators with iRacing, rFactor, or Assetto Corsa. The latest Gran Turismo franchise instalment provides an authentic racing experience on the console.
The AI, or "computer," as some refer to it, is the most problematic aspect of most console racing games. Gran Turismo has created an AI system known as GT Sophy that has yet to be defeated by even the top sim-racers in the game. Offline racing in this classic series will be transformed by an AI as competitive as GT Sophy.
The game contains tracks from Daytona International Speedway, the home of the Daytona 500, to Mount Panorama Circuit, otherwise known as Bathurst. This complicated racing game hasn't been seen on the PlayStation 5 yet, but it has the potential to become a classic in the years to come.
Pros
Loads of content included with the game
Amazing graphics
More to the game than just racing
Cons
Occasionally, frame rates may be low.
Not every track has rain
$69.99
33.5 Hours
89.5 GB
The right game to fit your interests is a realistic racing simulator on console
MLB The Show 22
Functionality :-
Cross-platform play and competitive co-op options are included.
Teams in the minor leagues are essential to the club.
The Diamond Dynasty is back.
With the all-new MLB® The Show™, there are more ways than ever for gamers to play. Craft the perfect team, round up your friends to see who's champion of the couch or online, or spend an evening raking in homers as you progress your career to the big leagues in Road to the Show.
Unleash your creativity with your created Ballplayer and go for glory in the new and improved Diamond Dynasty. To prove your abilities and win the diamond, play alone offline or online* against other players while using your custom squad. Try the new Mini Seasons mode, where each season brings new challenges as you face off against new competition!
Pros
Core hardball action is as solid as ever
Batting buffs and new features welcome
Playing co-op with a friend is fun
Cons
Pitching and fielding mostly haven't changed
Graphics haven't changed either
Same goes for modes!
Progression feels grindier
$69.99
N/A
72 GB
The major benefit of this game is its advanced sports game
Call of Duty: Vanguard
Features :-
Contains campaign, zombies and multiplayer
2 additional custom class slots for being a PlayStation player
Can play online with up to 48 players simultaneously
The Call of Duty franchise is quite impressive. Since the first game in the series was created in 2003, more than 00 million people have purchased Call of Duty games. While the past few years have introduced some very futuristic games with jetpacks and supercharges, Call of Duty: Vanguard throws it back to World War II, which is one of the main reasons the installment hasn't been responsive. developer's expectations. But, the multiplayer is much improved compared to Call of Duty Black Ops: Cold War which was released in 2020. Finally, if you are looking for a new FPS and love previous Call of Duty games, then this is for you.
Pros
More than 20 maps in multiplayer
Cross-platform play
Cons
World War II setup seems to annoy players
Difficulty distinguishing enemies from allies in online multiplayer
$50.99
8.5 Hours
89.84 GB
A classic FPS with advanced graphics and detailed maps feature makes it different from others.
What is the best PS5 game right now?
Ghost of Tsushima is the best game available on PlayStation 5 due to its incredible story content and amazing visuals.
Where am i able to get a PS5?
Due to a chip shortage that developed in 2020 and is continuing today, the most recent Playstation is still in high demand but low supply. Walmart, Amazon and Playstation Direct typically have them, but you want to act fast because they sellout in seconds.
How many PS5 games are there?
There are currently 499 games for Playstation 5 on the Playstation store.
Can I use PS4 disks on a PS5?
Yes. The PS5 is backwards-compatible meaning you're able to use PS4 disks in your PS5.
Are there alternative PS5 games worth considering?
There are many games out there and these five might be the right ones for you. Here are another games that didn't make the cut but they are still incredible titles.