6 Reasons Why Blackberry Key2 is the Unique Smartphone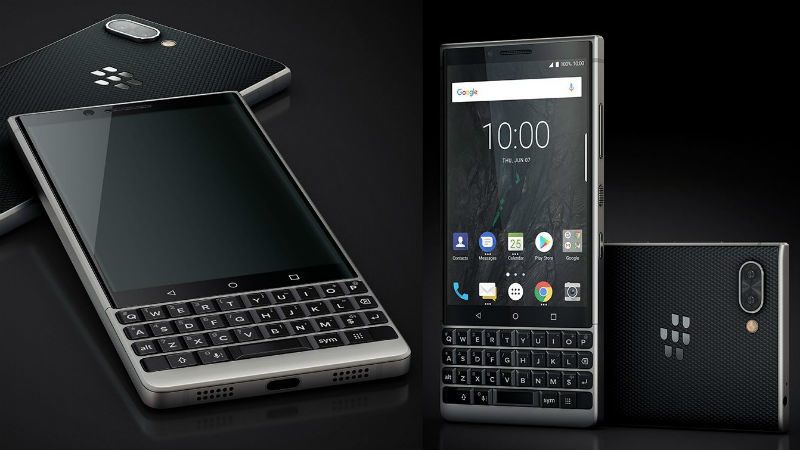 Owning a smartphone like Blackberry key2 is a perfect way to stand out in the crowd of Samsungs and iPhones. I am personally a fan of blackberry devices, A because they are unique ,and B because everyone love unique. Keyone was a revolutionary phone by blackberry I have been using Keyone  for almost a year now and I had no intention to stop using it until key2 has launched. Here are the reasons that blackberry Key2 is an awesome smartphone:
KEYBOARD
My friends always say that keyboard on a phone looks outdated but every time I insist them to try typing on the key2.. Guess what? They feel a distinct satisfaction by typing on a physical keyboard which is actually hard to explain. I can strongly agree that this matte keyboard gives you immense inner satisfaction . The physical keyboard is the best thing that has happened to a smartphone.
SHORTCUTS 
The keyboard not only provides a distinct look but also many other shortcuts. All the 26 alphabet keys can be used to open 52 different apps or texting or call specific person and many other shortcuts. With the new intelligent keyboard of key2 you can switch between the apps from anywhere, without returning to home screen or swiping endlessly.
OUTSTANDING DESIGN
A 7th series aluminum alloy frame with  textured diamond non slipping back highlight the finest body of key2. Unlike other smartphones in the market this phone is narrow and sleek.  With this, you can easily reach out all the parts of phone with your thumb. For me, every time I look at this phone, I fall in love with it over and over again.
Battery
Blackberry claims that "Charge less. Do more". They say,"An impressive battery gives the BlackBerry® KEY2 up to 2 days battery life on a single charge."  If you are very active person and your phone screen is rarely off , even then the battery could last whole one day by one time charging.
BETTER SPECS
Key2 is the first blackberry phone that has dual camera. This camera provides you great control and image quality along with options of superzoom and portrait mode. The lock button has now moved to the right side with volumes keys and convenience key which is more efficient.
ENCANCED SECURITY
The Blackberry Key2 is the most secure android phone in the market which has built in privacy features. The DTEK by blackberry takes care of all the apps in your phone and warn you whenever an app is using your personal data and gives you complete control to stop the usage of your personal information. The blackberry camera allows you to take private pictures with spacebar the fingerprint scanner. These photos will directly be saved in the locker and wont be backed up and wont be visible in files.
In Short, The Blackberry Key2 is going to be my next phone soon  because of all these reasons . I think these phones make me look unique among all the people with iPhones and Samsungs. Privacy and numerous shortcuts are other reasons why I want this phone so badly.