health
Healthcare Unicorn startups in the world 2022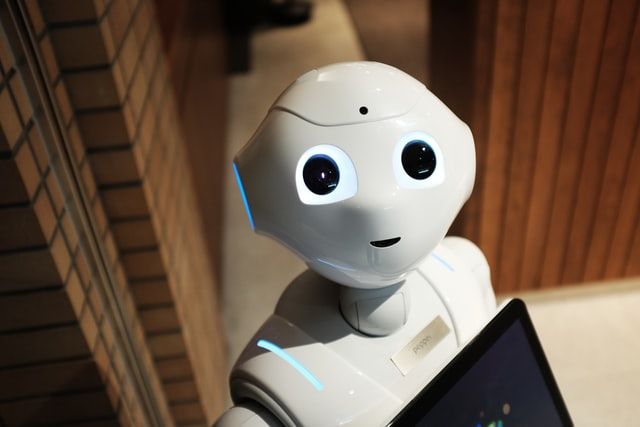 Here are the top
healthcare unicorn
startups in the world that became unicorns through their innovative ideas, latest technology and trust of people that they built by providing them an effective and efficient fitness and healthcare solution.
Every healthcare startup in the world dreams to be a  healthcare unicorn and become a part of an exclusive club "The Unicorn Club".

1. Devoted Health
Devoted Health is a healthcare service-providing company. It is one of the biggest healthcare unicorn in the world. It makes healthcare easy, comfortable and affordable to people. You may get service according to the plan you choose for yourself. You will get two types of medicare options 1. Original medicare 2. Medicare Advantage Plan. 
Original Medicare includes hospital stay, home health care, durable medical equipment like wheelchairs, oxygen tanks, etc. 
On the other hand, the Medicare Advantage plan includes a prescription drug plan along with all the benefits of the original plan.
In addition, you may get the services of a dentist, eye doctor, or ear doctor. 
Devoted Health provides its services in some of the cities of countries like Arizona, Florida, Ohio, and Texas.
Company– Healthcare solution provider
Founded year– 2008
Location– San Diego (U.S)
Founder– Ed Park, J. Delinsky, Todd Park
Total Funding– $1968.95M
Valuation– $12.60B
Revenue-$247.3 M 
Number of employees– 800+
2. Tempus
Tempus is a healthcare unicorn which is a technology company that mission is to provide essential tools for precision medicine. It uses Artificial Intelligence for precision medicine to oncology, neurology, cardiology and infectious diseases patients. 
Tempus analyze clinical and molecular data to identify clinical trial options for cancer patients. 
Company– Precision medicine providers
Founded year– 2015
Location– Chicago
Founder– Eric Lefkofsky
Total Funding– $1070 M
Valuation– $8.10 B
Revenue– $ 224.6 M
Number of employees– 1400+
3.WeDoctor
WeDoctor was firstly named Guahao before 2015. It is one of the biggest healthcare unicorns in China.
WeDoctor is a multifunctional platform that provides online pharmacy, routine examination, medicine delivery, medical services, cloud-based enterprise software for hospitals and many other services. WeDoctor owns 27 internet hospitals and it gives users integrated online and offline healthcare services.
Company– Online+Offline healthcare provider
Founded year– 2010
Location– Hangzhou, China
Founder– Liao Jeiyuan
Total Funding– $1786M
Valuation– $7 B
Revenue– 279 M
Number of employees- 300+
4. Hinge Health

Hinge Health is the world's most patient-centered digital Musculoskeletal (MSK) clinic that offers an exercise program that is designed for chronic knee, back, hip, neck, or shoulder pain. This is a personalized 1-on-1 exercise therapy that can be attended at any time and anywhere. This program is convenient and affordable that includes a Hinge Health kit (Includes tablet and wearable motion sensors) for free at your home.
Company-Online healthcare solution provider
Founded year– 2015
Location– San Francisco, U.S.
Founder– Daniel Perez, Gabriel Mecklenberg
Total Funding– $853.85M
Valuation– $6.20 B
Revenue– 167.7 M 
Number of employees– 1000+
5. Lyra Health

Lyra is a mental healthcare company that aims to transform behavioral health through technology and with human touch as well. 
David Ebersman, the co-founder and CEO of Lyra, left his job just to solve the problem of 50 million people in the U.S. who are suffering from mental health issues. 
Many leading companies offer Lyra's mental health benefits to their employees so as to boost their productivity. As a result, it increases the turnover of their company.
Company– Mental healthcare solution provider
Founded year– 2015
Location– Burlingame, US
Founder– David Ebersman,Bob Kocher and Dena Bravata
Total Funding– $906.13 M
Valuation– $5.85 B
Revenue– $150 M
Number of employees- 1100+
6. Cityblock Health
Cityblock is an online and offline healthcare provider. You may get its membership or can have its app, where you are provided with 24✖7 services anywhere. 
Currently, Cityblock is available in Connecticut, New York, Massachusetts, Washington D.C.and North California. Cityblock aims to serve as many people as it can for their wellness in the community. They believe ' Health starts in our neighborhood'.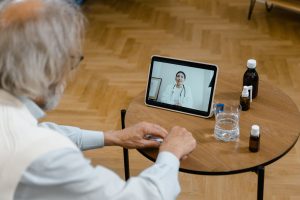 Company– Online and offline healthcare provider
Founded year– 2017
Location– Brooklyn
Founder– Bay Gross, Iyah Romm, Mat Balez, Toyin Ajayi
Total Funding– $891.30 M
Valuation– $5.70 M
Revenue– $109.9 M
Number of employees- 600+
7. RO
RO is a healthcare unicorn that provides online and at-home services. It provides a personalized, end-to-end healthcare experience from diagnosis to medication delivery. It provides digital healthcare for men and women, online affordable pharmacy, on-demand in-home healthcare. 
RO is built by three patients(Its three founders) for patients. Therefore they tagged their company as "The Patient Company". They want to serve people with affordable healthcare. With this intention, they started this company.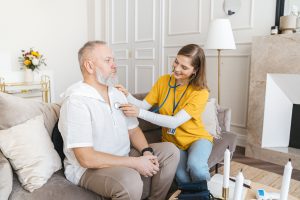 Company– Online and at-home healthcare services provider
Founded year– 2017
Location-New York, US
Founder– Rob Schutz, Saman Rahmanian, Zachariah Reitano
Funding– $1026.51 M
Valuation– $5 B
Revenue– $230 M
Number of employees– 700+
8. United Imaging Healthcare
United imaging healthcare is an advanced diagnostic imaging equipment manufacturer and radiotherapy solution provider. It is a leading global healthcare company that helps to solve the requirement of cutting-edge medical products like CT Scanner, MRI, PET -CT, PET-MRI, Digital X-Ray and radiotherapy equipment in advanced hospitals. 
In addition, United Imaging Healthcare has built a UIH (United Intelligent Health) medical cloud. It uses cloud computing, Artificial Intelligence and Big data. In addition, Its advanced radiotherapy equipment provides a full range of RT solutions through HD imaging.
Company– Medical Equipment manufacturer
Founded year– 2011
Location– Shanghai, China
Founder– Daniel Mou
Total Funding– $500 M
Valuation– $5 B
Revenue– $1.35 B
Number of employees– 400+
9. Noom
Noom is a digital platform that helps people to live a happier and healthier life through the combination of psychology, technology, exercise and nutrition. It is the perfect answer to how to live a healthier life, eat healthier, exercise more, get better sleep, no stress and many more. 
Noom aims to reduce the number of deaths caused by behavior and preventable causes and change healthcare at a maximum scale.
Company– Psychology-based healthcare provider
Founded year– 2006
Location– New York
Founder– Artem Petakov, Saeju jeong
Total Funding– $627.80 M
Valuation– $3.70 B
Revenue– $400 M
Number of employees– 2100+
We have a cool list of space startup companies also, to read more Click here