2022's top 5 driveway alarms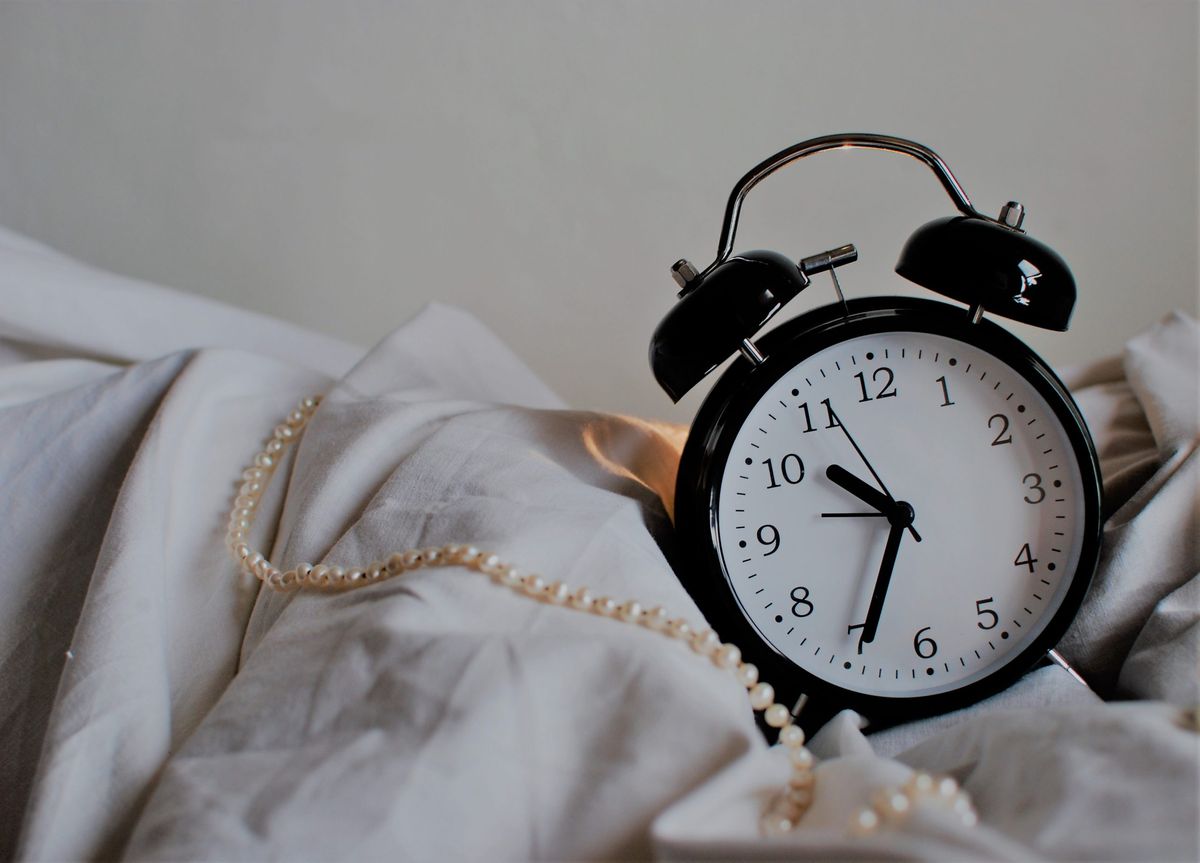 Your home security system may be strengthened with a driveway alarm. It uses sensors to find motion or heat (and occasionally both) and notify you when someone enters your home. Although the arrangement is commonly used in driveways, it may also be used in other areas of your house, such as the front or backyard.
A driveway alarm, in addition to home protection, may be the ideal approach to anticipate trick-or-treaters this Halloween, allowing you more time to get up from the sofa and retrieve the candy dish.
Additionally, these home security systems are dependable, adaptable, and simple to install.
500-foot safety line range (The most effective driveway alarm)
pros and cons
pros
up to 16 additional sensors
500-foot wireless range maximum
More than 30 songs to pick from
cons
Longer driveways might not be compatible
Specifications:
Source of power: batteries
500-foot maximum wireless range
40 feet is the maximum detecting range.
Colour: copper and black
Motion and heat sensors
For maximum visibility of intruders, this driveway alarm may be mounted on your house or a post outside of it. You may choose the appropriate degree of coverage for your property from among three levels of sensitivity, the maximum of which is up to 40 feet.
When you set up your alarm, a melody will play on the receiver to notify you of any detected motion. With the possibility to add up to 16 sensors at various locations around your house, each with its own tune, the Guardline 500ft range alarm offers over 30 songs from which to pick.
When setting it up, keep in mind that the wireless range necessitates placing the receiver no more than 500 feet from the sensor. You could require an alarm with a range of more than 500 feet if you wish to install it at the end of a long driveway, alongside the street.
Bistee Driveway Alarm
Advantages and disadvantages
pros
Wireless range 600 feet
58 more sensors/receivers are expandable
Cheaper alternative
cons
Smaller area of coverage
Only IP44 is watertight.
Components:
Source of power: batteries
600 foot maximum wireless range
20-foot maximum detection range
The hue black
Microwave and infrared sensors
The driveway alarm from Bistee is a wonderful place to start for those on a tight budget. This sensor is ideal for a smaller driveway or coverage area, such as a front porch or patio, with a maximum detection range of 20 feet, especially since it costs only $20.
The sensor is weatherproof for use outside and is powered by 4 AA batteries. It also has an IP44 waterproof rating. It is simple to install because the receiver just has to be plugged in indoors and within 600 feet of the sensor.
Dakota Alert DCMA-4000 (Best for long range monitoring)
pros and disadvantages
pros
large area of coverage
Ideal for providing wide coverage
Battery life is up to one year.
cons
Only 12 alert tones, maximum
Setup might be challenging.
Specs:
Source of power: batteries
Maximum wireless range is one mile.
100-foot maximum detection range
Tan sensor and white receiver in colour
Type of sensor: infrared
Given that it permits a distance of up to one mile between the sensor mounted outside and the receiver inside, the Dakota DCMA-4000 is the finest solution for long-range monitoring. This choice was created for you if you have a lengthy driveway or a larger property to cover.
Long-range monitoring improves alert reliability and significantly lowers false alarm rates. This is particularly true because it can detect movement up to 100 feet away from the sensor.
The indoor receiver is wired to electricity, while the sensor runs on a 9-volt battery. If you want to increase the number of Dakota sensors being used to monitor the surroundings around your property, the receiver can support up to 16 separate Dakota sensors.
YoLink SpeakerHub & Outdoor Motion Sensor
pros and disadvantages
pros
Intelligent mobile notifications
Your own MP3 notifications
cons
Difficulties with detection in the rain
No LAN ports, only WiFi connections
Specs:
Source of power: batteries
Max wireless range: 1320 feet
Maximum detection range: 30 feet
Color: Gray and white
Connectivity: Wifi
Driveway alarms work by playing an audible alert in your home when motion is detected by the sensor outside. Personally, I prefer a silent-type of alarm, like a phone notification, since with three kids and a dog I don't need more noise in my house. So I'm a fan of smart alarms instead of the traditional ones.
Yolink's driveway alarm is the best smart option because it doesn't require a specific home automation system to be installed or purchased separately. It comes with a receiver that connects to wifi and the sensor which is mounted outside.
Dakota Alert DCPA-4k Plus (Best for gravel driveways)
Pros and disadvantages
Pros
wide wireless range
possible to bury in or next to driveway
up to 16 sensors are handled
cons
only looks for automobiles
16 alert types only
Specs:
Source of power: batteries
Maximum wireless range is one mile.
10–12 feet is the maximum detecting range.
the hue white
Metal-detecting probe, kind of sensor
In order to detect approaching cars, the Dakota Alert DCPA-4k Plus wireless driveway alarm uses a probe that may be buried underground. The probe is attached to a 50-foot direct burial cable that transmits the signal to the receiver. When a vehicle is close to the probe, the receiver may be put up to a mile distant and still produce trustworthy notifications.
For gravel driveways, especially on bigger homes, this is ideal. But if you bury the probe next to an asphalt or concrete driveway, it will find automobiles within 10 to 12 feet.
Since the single sensor in our Dakota Alert driveway alarm is made of metal, neither people nor big animals like deer or bears will be picked up by it. This makes it more appropriate for individuals who only want to be alerted when an automobile is approaching and don't want to receive erroneous alarms from animals on their property.
Which driveway alarm is the best?
The best driveway alarm overall is the Guardline 500 ft range because it offers the best value, detection and wireless range, alert sounds, and dependability. With motion and heat detection both at night and during the day, the number of false alarms is drastically decreased, resulting in precise notifications.
Additionally, it has a wireless range that is exactly in the centre, making it the ideal choice for most households that don't need a mile of wifi range.
Which driveway alarm is best for you?
Depending on your property and the areas you want the motion detectors to cover, you will need to choose the best driveway alarm. This choice will be influenced by your budget, the area the sensor should cover, and the manner in which you wish to receive warnings.
The Dakota Alert DCMA-4000 is a wonderful option if you wish to be informed of any motion detected in a lengthy gravel driveway. Spending more money on the Dakota Alert DCPA-4k Plus would be the best choice if, however, this sounds like your property and you only want to be notified when a vehicle is detected.
If you… choose this driveway alarm.
500-foot safety line range Do not have a lengthy driveway yet require a wide covering area
Driveway Alarm for Bistee Trying to find a dependable alarm on a budget
DCMA-4000 DakotaAlert Need a long-range alarm for expansive homes or longer driveways?
SpeakerHub & Outdoor motion sensor from YoLink Want alerts for any motion detected on your smartphone?
DCPA-4k Plus Dakota Alert simply want to detect approaching cars at a distance
How were these driveway alarms selected?
In order to locate the driveway alarms that are truly worth our readers' hard-earned money, we took great effort to consider factors including motion detecting accuracy, usability, weatherproofing, detection range, and wireless range.
How do driveway alarms function?
A motion detector and a receiver are the two components of conventional driveway alarms. The battery-operated motion detector is mounted on the exterior of your house and directed in the direction of the area you wish to monitor. The receiver is wired to electricity inside your house. The receiver receives a signal from the sensor when motion is detected, and the receiver then plays an auditory alarm to let you know someone is outside.
The maximum coverage area and the maximum separation between the receiver and the sensor are both predetermined for each driveway alarm. The region where the sensor can detect motion in at its greatest range is the driveway, front porch, or front or rear yard.
Does your phone receive notifications from a driveway alarm?
Numerous smart driveway alarms may be connected to a home automation system like Alexa, Google Assistant, HomeKit, Home Assistant, etc. or they can be used with a manufacturer's app on your phone.
The YoLink Outdoor motion sensor & SpeakerHub, which is our top selection among the smart alternatives, is noteworthy since it includes a receiver that also serves as a hub for a reasonable price, making it an excellent option for people who don't want to add a full home automation system to their houses. However, it offers Alexa and IFTTT capabilities, as well as sound and voice notifications.
Simply purchasing an outdoor motion sensor that is compatible with your existing home automation system would suffice if all you want is a mobile notice when someone enters your driveway. If you have a Philips Hue hub at home, you may add this motion detector. Ring offers various outdoor motion detectors that are Alexa compatible. Eve provides motion detectors that are HomeKit compatible.
How is a driveway alarm installed?
The majority of driveway alarms run on batteries, while some are solar-powered. Simply adding batteries to the sensor makes installation simple, and attaching to a pole or siding should only require a screwdriver. These mount clips could be helpful if your home has vinyl siding.
The receiver just has to be plugged in within your house; if pairing or wifi connectivity are needed, follow the manufacturer's instructions.