If you prefers a super ride rather than a fantastic drive, we got your back with the selection of top budget super bikes.
We have done some intense research and come up with the Giant bikes, having exemplary qualities to consider before purchasing any bike. Additionally, we care for your budget while suggesting you our list of bikes. Some of the outstanding qualities about these bikes are their speed, control, design, size and surface area of the bike.
Indian FTR 1200
Its origin is India. This bike has shown remarkable progress lately from first launch few years ago. The speed, comfortability and other features have greatly improved. It has a sporty model and offers a classic dynamic ride to the riders. It uses a 1203cc twin. Other features include an adjustable monoshock front suspension.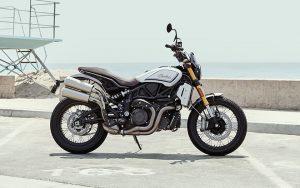 Also it has a big 43mm inverted front fork and big reliable breaks. You should try a ride with the new Indian FTR 1200 bike.
BMW G310GS
The BMW Company is widely known to come out with quality products especially bikes. The new BMW G310GS is among one of their best. This is an excellent adventure bike and a worthy off-road sport bike. It's quite affordable so you shouldn't worry about drying your pocket. Fuel consumption is average as well. It has a single cylindrical engine, tall stature, good for long travels, 7.1-inch front fork suspension and 19-inch front wheel and tire.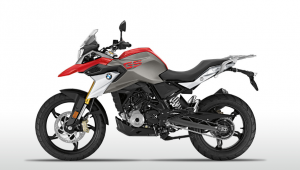 For riders who don't prefer high heights, we got you covered.  It has a low 32.9-inch seat height therefore no problems with height. This is quite a bike you should as well consider.
Suzuki SV650X
This is a super-hot bike. Its popularity is beyond measure. This is simply because it favours the starters and it's fun for riders in any levels. It's not complicated and it's simple to operate. It has a clip-on style bars which place the rider farther forward and lower for a sportier feel. It has new and better graphics as well as strong parts. It operates on a 649cc twin and an easy suspension enabling it to be easy to ride.