Acer
The top five affordable gaming laptops for 2022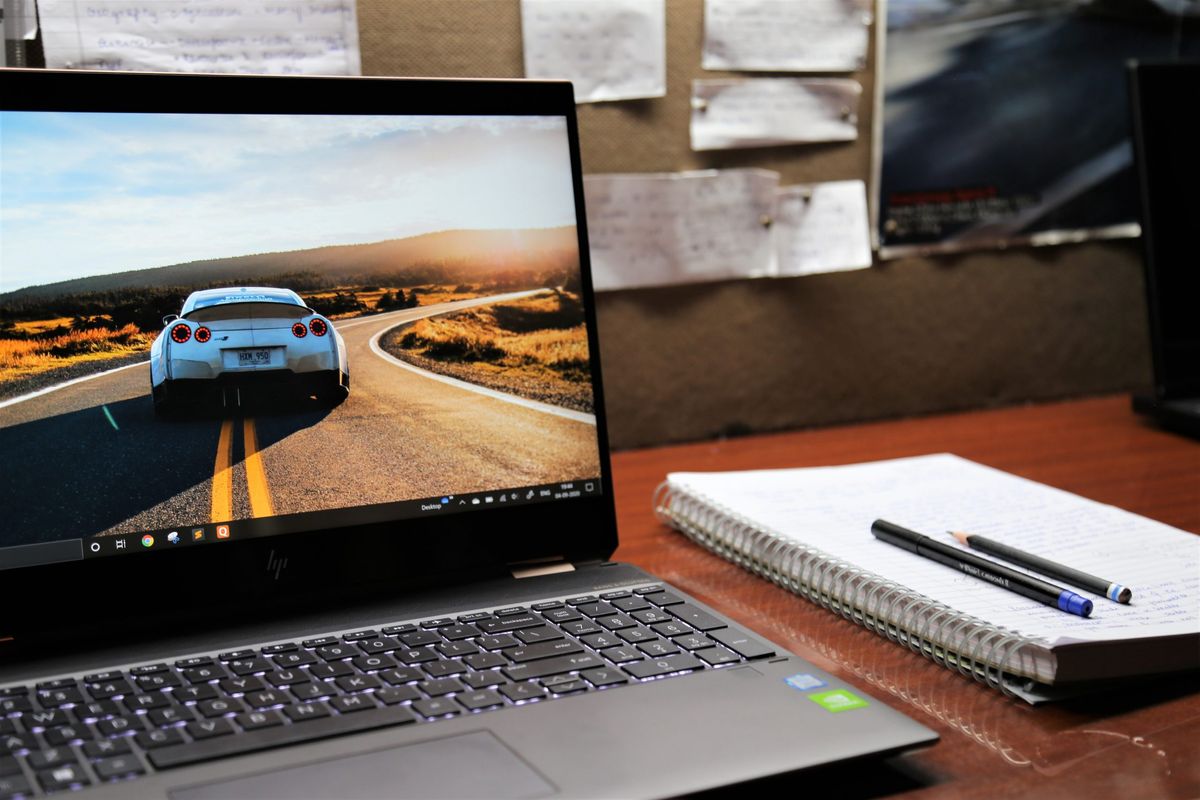 Gaming laptops might be expensive, but even leading manufacturers like HP, Asus, and Dell offer budget-friendly and entry-level versions for anybody looking for a good gaming experience or the ability to game on the road without breaking the bank.
I attempted to keep my budget gaming laptop selections around $1,000 for this list, but with the chip scarcity and stock concerns, don't be shocked if stores start to raise prices. Fortunately, certain models, such as the HP Omen and HP Victus, allow you to customise your laptop while remaining under $1,100. I selected both Intel and AMD-based models to assist you in finding the finest gaming laptop that fits not just your budget but also your playstyle.
Asus ROG Strix G15 (Best cheap gaming laptop)
Advantages and disadvantages
pros:
Long battery life
Upgradeable by the user
VRR compliant
Wi-Fi 6
cons:
Heavy
There is only one USB-C port.
Only up to 32GB of RAM is supported.
specs
Price :- $600
CPU/GPU :- AMD Ryzen 5 5600H/Nvidia GeForce RTX 3050
Battery life :- 8 hours
More information
We picked the Asus ROG Strix G15 as the best budget gaming laptop because Asus is one of the most well-known brands in gaming laptops, and the ROG Strix G15 demonstrates that you can acquire a high-quality machine without having to skip this month's rent. It is powered by an AMD Ryzen 7 5800H CPU and an Nvidia GeForce RTX 3050 GPU, providing plenty of graphics processing power. It also supports up to 32GB of RAM, allowing you to add memory later if necessary. The 15.6-inch display boasts a 3ms response time to your inputs and a native refresh rate of 144Hz for silky smooth action even during intense action sequences. Furthermore, thanks to Adaptive-Sync technology, the display dynamically changes its refresh rate to meet ideal settings for your favourite current games, reducing screen tearing and stuttering and providing excellent gaming experience. You may use the USB-C connector to connect a second display for multitasking or to broadcast from your laptop so you can game while monitoring the conversation or your streaming software without continually alt-tabbing out. The 8-hour battery life allows you to play Apex Legends for an extended period of time before needing to recharge.
Dell G15 Ryzen Edition(Best value gaming laptop)
Advantages and disadvantages
pros:
Long battery life
Wi-Fi 6
Upgradeable by the user
Command Center Alienware
cons:
There is no USB-C charging/display output.
Heavy
Only up to 32GB of RAM is supported.
specs
Price :- $899
CPU/GPU :- AMD Ryzen 5 5600H/Nvidia GeForce RTX 3050
Battery life :- 10 hours
More information
Even though the selling price of this gaming laptop is far under $1000, it is jam-packed with quality technology. It's based on an AMD Ryzen 5 5600H CPU and an Nvidia GeForce RTX 3050 graphics card, providing more than enough power to handle the newest AAA blockbusters. The default configuration only comes with 8GB of RAM and a 256GB SSD, but you can increase these yourself if you need additional memory or storage later on. The inherent 120Hz refresh rate provides buttery smooth action, and the 1080p screen's anti-glare coating increases viewing angles by reducing reflections from overhead lights. Wi-Fi 6 compatibility provides ultra-fast wireless internet rates, giving you the competitive advantage you need to win fast-paced online matches. The G15's 10-hour battery life allows you to game all night or use it as a workstation throughout the day.
HP Pavilion Gaming Laptop(Best budget gaming laptop for battery life)
Advantages and disadvantages
Pros:
Excellent battery life
Excellent value, especially with higher settings.
Cons:
Only up to 16GB of RAM is supported.
Wi-Fi 6 is an additional expense.
Inadequate refresh rate
Price :- $900
CPU/GPU :- AMD Ryzen 5 5600H/Nvidia GeForce GTX 1650
Battery life :- 9 hours
More information
This AMD-based gaming laptop exemplifies the term "budget-friendly," and if you don't mind having an outdated GPU, it's a worthwhile buy. The Nvidia GeForce GTX 1650 graphics card may not be the latest and best technology, nor will it outperform benchmarks set by more powerful videocards, but it will easily handle almost any triple-A title. The 9-hour battery life is one of the best in a gaming laptop, allowing you to play all day without worrying about where the next wall outlet is. The main disadvantage is that if you wish to expand the laptop later on, it only supports up to 16GB of RAM, which is plenty for most games, However, if you intend to use the laptop for 3D modelling and rendering, you will undoubtedly require additional RAM.
Acer Nitro 5(The best cheap gaming laptop for newcomers)
Advantages and disadvantages
Pros:
Battery life is adequate.
DTS:X surround sound
Wi-Fi 6
144-Hz video display
Upgradeable by the user
Cons:
Heavy
Only up to 32GB of RAM is supported.
Only Crucial brand components are supported.
Price :- $750
CPU/GPU :- Intel Core i7-11800H/Nvidia GeForce RTX 3050 Tidia GeForce RTX 3050
Battery life :- 8 hours
More information
This Acer model has several welcome updates and improvements over prior Nitro 5 variants that used Intel Core i5 CPUs. You'll be able to tackle all but the most graphically demanding titles with an 11th generation Intel Core i7 processor and an Nvidia GeForce RTX 3050 Ti graphics card. Wi-Fi 6 connectivity provides quicker wireless internet speeds than before, and DTS:X audio produces richer, more immersive audio without the use of a headphone. It also has better heat dissipation than prior generations Featuring two cooling fans and four vents to take waste heat away from fragile components, allowing your laptop to perform at ideal temperatures for extended periods of time With an 8-hour battery life, you can play your favourite games late into the night without having to worry about plugging in.
HP Omen(The best affordable gaming laptop for personalization)
Advantages and disadvantages
Pros:
Excellent battery
Configurations that are inexpensive
Upgradeable by the user
Wi-Fi 6
Audio by Bang & Olufsen
Cons:
There is only one USB-C port.
RGB backlighting is an additional expense.
There is no quick charging.
Price :- $1299
CPU/GPU :- AMD Ryzen 5 5600H/Nvidia GeForce GTX 1650
Battery life :- 9 hours
More information
The base edition of the HP Omen is one of the most affordable gaming laptops available right now, and it's a fine machine if you don' mind dealing with an outdated GTX 1650 GPU. You may, however, upgrade to an RTX 3050 Ti and still stay around $1050. There are lots of additional inexpensive upgrades available, such as 16GB of RAM and a 1TB SSD, or you may update the laptop yourself at a later period when components are on sale. This laptop has Wi-Fi 6 and Bluetooth 5.0 connectivity for faster internet speeds and more robust wireless connections to peripherals like headsets and mice, so you don't have to worry about falling out of team chat in the middle of a match or your mouse disconnecting at a critical moment. The battery lasts up to 9 hours on a full charge, allowing you to game long into the evening.
What is the greatest gaming laptop on a budget?
The finest affordable gaming laptop is the Asus ROG Strix G15. This laptop costs less than $1000 but packs a punch with a strong CPU, amazing graphics, and plenty of battery life.
Any of the alternatives on our list, though, would make an excellent gaming laptop; it simply depends on which characteristics are most essential to you.
Which low-cost gaming laptop is best for you?
When it comes to choosing a PC, specs are typically overrated, but not when it comes to gaming systems. Buying a low-cost gaming laptop requires you to get the most bang for your buck while without compromising your gaming experience. However, boosting your RAM or upgrading your graphics card will have an influence on your budget. The closer you go near $1,000, the more probable you'll be able to obtain more than just the minimum gaming laptop specifications, such as a newer processor, 16GB of RAM, or a 512GB solid-state drive. However, if you're monitoring every penny, you'll have to settle for the absolute minimum specs.
Weight and battery life are two more significant factors to consider, none of which is unique to gaming laptops. The laptops on our list are on either side of the 5-pound mark, but if you intend to use the laptop on the road frequently, a lighter machine may be more important to you. You shouldn't also anticipate miracles in terms of battery life, since more powerful components pushed to their limits by PC games will eat through a charge. If staying disconnected for as long as possible is critical, the Acer Nitro 5's improved battery stats should be seriously considered.
How did we choose these low-cost gaming laptops?
Obviously, money is important when it comes to cheap gaming laptops, so we limited the list to machines that cost less than $1000. These notebooks are from well-known manufacturers and can be purchased from major shops such as Amazon, Best Buy, and Walmart, as well as their own web stores.
A powerful separate graphics card was also required to make the list, as integrated graphics cannot handle visually demanding games. Manufacturers explicitly promote these laptops to gamers, thus features like neon-backlit keyboards and gaming hotkeys are common.
Are low-cost gaming laptops worthwhile?
When it comes to gaming laptops, the term "cheap" is quite subjective. However, for this list, I attempted to keep my selections around $1,000. While they are unlikely to blow you away in terms of storage, you may still buy a decent computer if you are ready to sacrifice certain components such as high frame rates or a high refresh rate. If you don't mind your laptop having an outdated GPU or are comfortable updating things yourself later on, you can get even better deals than I did. You can even locate certified pre-owned systems, but they aren't always protected by a warranty, so if a component fails, You'll have to pay for repairs or replacement yourself.
Is it possible to have "too much RAM"?
Actually, yes. Most games will not require more than 16GB of RAM. And, while some models allow up to 32, 64, or even 128GB, chances are you're only spending money to show off unless you're also intending to use your laptop for things like video editing or 3D modelling and rendering.
What is the distinction between an SSD and an HDD?
SSD is an abbreviation for "solid state drive," whereas HDD is an abbreviation for "hard disc drive." An HDD, or hard drive, is often far less expensive since it is based on older technology that use a physical disc that is recorded and read in the same manner as old, blank CD-Rs. They're also more prone to damage since they have physical pieces that can break down and wear out over time, as well as being more vulnerable to shocks and drops. To store applications and information, a solid state drive employs flash memory and a specific chipset. This not only helps to avoid damage from typical wear and tear, but it also speeds up access to applications and files. And, if you use an SSD as your boot disc, you can boot your computer in seconds. They are more expensive, especially at greater capacity, so be sure your budget can accommodate it.
Are there any other inexpensive gaming laptops to consider?
Here are some non-high-end choices you could like.
Victus 16 HP
$750 at Hp
G5 Gigabyte
Amazon charges $1,199.99.
Lenovo Legion 5i Gen 7
$1,200 at Lenovo