cars
A List of Celebrities Who Destroyed Overpriced Vehicles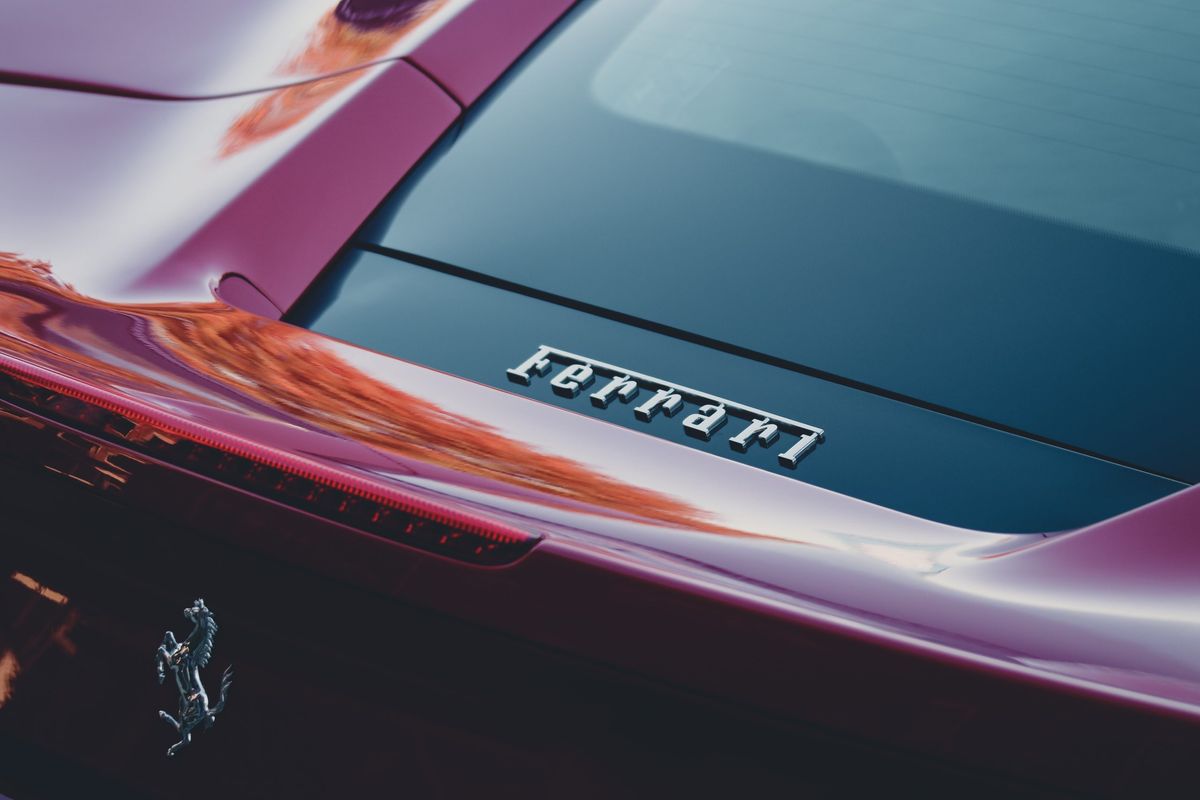 The top stars can make millions of dollars over the course of their lives, and being a celebrity can be a very successful business. Many of those celebrities decide to invest some of their money in assembling enviable vehicle collections, packing hangars with classic American muscle cars, exotic European cars, or cutting-edge hypercars. However, just because these high-profile owners have the cash to buy expensive cars doesn't mean they also have the driving ability to operate them. That has caused a lot of exorbitantly expensive collisions over the years, which have resulted in damaged vehicles and bruised egos.
That's not to suggest that every expensive celebrity accident is the fault of the driver, as there are some well-known figures who only seem to attract bad luck. Sometimes it seems impossible for these celebrities to have avoided wrecking their vehicles, from the reality star who was struck by a Prius at a crossroads to the actress who repeatedly ran into hostile paparazzi.
Fiorano Ferrari 599 GTB-Cristiano Ronaldo
One of the best soccer players in the world, Cristiano Ronaldo, turns out to be less adept at driving than he is on the field. In 2009, Ronaldo slammed into a tunnel wall while driving his Ferrari from his house in Cheshire, England, to the Manchester United training facility. Although he was unharmed, his 599 GTB Fiorano was not as fortunate. The crash completely destroyed the car's front end and severely injured its left side.
Later it was discovered that Ronaldo had only received the vehicle two days prior to the collision and had just taken it for a test drive when he wrote it off. Edwin van der Sar, a goalkeeper for Manchester United, was following Ronaldo at the time of the collision in a Bentley, although there was no indication that either vehicle had exceeded the speed limit. In the end, Ronaldo came out of the incident with only a bruised ego, and according to the Guardian, he returned to training as usual the following day.
McLaren F1 – Elon Musk
Elon Musk was a speed-obsessed petrolhead before he became a prominent figure in the electric vehicle industry. In 2000, he was apparently driving his McLaren F1 when venture billionaire Peter Thiel reportedly inquired, "So what can this thing do?" Musk merely said, "Watch this," in response. He pushed the F1's accelerator pedal, causing Musk to lose control of a tremendous burst of speed. On a congested route in Silicon Valley, he spun the car out and into an embankment, totaling it in the process.
Musk and Thiel managed to escape unharmed. With no insurance for the vehicle, the men ultimately abandoned the damaged McLaren by the side of the road. The Drive claims that despite his seeming disrespect for his million-dollar toy, Musk eventually paid to have the F1 restored and kept it until 2007. It was shortly after he was become CEO of Tesla when he made the decision that an EV pioneer shouldn't be seen driving such a prominent gas-powered vehicle. Who currently owns Musk's McLaren is unknown.
Mercedes-Benz SL65 AMG driven by Lindsay Lohan
In the middle of the 2000s, actress Lindsay Lohan gained notoriety for her substance-fueled antics. She repeatedly checked herself into rehab in an effort to kick her addictions. These rehab stays weren't very successful, either, as Lohan was detained immediately after leaving one in 2007 for driving while intoxicated and crashing her Mercedes-Benz SL65 AMG in Beverly Hills. Despite the fact that the SL65 AMG is strictly a two-seater, there were still two more passengers in the vehicle at the time of the collision. Around 5:30 in the morning, there was a collision on Sunset Boulevard. Lohan was taken to the hospital by a friend shortly after, where she later underwent treatment and was detained.
Later, according to the police, Lohan was speeding at the time of the collision, and some cocaine was also discovered in her car after it had been totaled. This wasn't Lohan's first accident; in 2005, she was also involved in an incident in Los Angeles involving a vehicle carrying paparazzi and a van in which the van driver was determined to be at fault.
Aston Martin Vantage starring Salva Verdugo
Salva Verdugo, a Spanish YouTuber, posted a video in 2021 showcasing his brand-new Aston Martin Vantage, which he described as "the reflection of years of labour." A few days later, he published a second video explaining that he had crashed the car while attempting to dodge a roadside animal. The 5.6 million-subscriber social media celebrity claimed that while driving with his fiancée and another friend, he lost control, veered off the road, and ended up in a ditch.
Salva reportedly had traces of alcohol in his system when Spanish police used a breathalyser on him on the spot. The YouTuber, who claims he wasn't jailed and still has his driver's licence, refuted the claim that he was intoxicated at the time (via Newsweek). Despite the fact that the car was supposedly damaged, Salva and his passengers managed to escape the collision unharmed. Later, his friend uploaded video of the crash's immediate aftermath to TikTok.
Rolls-Royce Dawn, Kris Jenner
As soon as the first Rolls-Royce Dawns started driving on public roads at the beginning of 2016, reality celebrity Kris Jenner crashed one of them. To be fair to Jenner, the crash reportedly wasn't her fault; a Prius that was turning onto a highway in Calabasas after running a red light was struck by her Rolls-Royce. Jenner was reportedly the first person to ever have an accident in a Dawn, and she was described as being "sore and scared" following the incident.
At the time of the collision, the car had only been on the road for one week, and accounts on whether it was completely written off or repairable vary. The car's front end was severely damaged, as seen in photos from the site, but the rest of the vehicle was largely unharmed. Uncertainty exists on the extent of the car's structural damage at the time the front airbag also deployed.
Afrojack – Ferrari 458 Italia
Early in the decade of the 2010s, Dutch musician Afrojack was truly finding his footing, churning out success after hit and partnering with titans of the music business like Calvin Harris and Nicki Minaj. He made the decision to purchase a brand-new Ferrari 458 Italia in 2013 to commemorate his achievement, but an hour after receiving the vehicle, he crashed it. Later, he posted on social media to clarify that he had been operating the vehicle in poor visibility and that both he and his passenger had survived the collision.
Afrojack would have his driver's licence revoked just two months after totaling his Ferrari after being caught driving 105 mph, 40 mph over the speed limit, by Dutch police. This time, he was driving a recently acquired Lamborghini Aventador to a Cars and Coffee event in his native nation. Despite losing his licence on route, he managed to arrive at the event — albeit in the passenger seat.
Pagani Huayra Roadster, Gage Gillean
In 2020, Gage Gillean, a teen YouTuber, made news when he totaled his millionaire father's one-of-a-kind Pagani Huayra Roadster. The Pagani, which was valued at about $3.4 million, has unique purple paint and gold wheels. The Texas-based 17-year-old driver reportedly hit the kerb, launching the vehicle into the air before slamming into a tree. Despite the Pagani being a total loss, Gillean managed to escape with only minor wounds.
It's one thing to crash a unique hypercar, but Gillean's lackadaisical attitude generated the most controversy. According to News Australia, the YouTuber posted on Instagram and wrote, "Things happen. I give God praise for another opportunity at life." He didn't seem too concerned about totaling several million dollars' worth of Italian engineering, but when his father learned about the incident, he probably wasn't quite so casual. The founder of a private equity firm, Gillean's father, was reportedly "upset," but that may be a bit of an understatement.
McLaren F1 drive- Rowan Atkinson
Rowan Atkinson, a British actor and the man behind Mr. Bean, is a well-known automobile enthusiast who has amassed an impressive collection of vehicles throughout his career. His McLaren F1, which he crashed not just once, but twice, is possibly his most well-known automobile. His second collision resulted in one of the largest insurance claims in UK history, with repair costs of about £1 million ($1.12 million). However, it didn't stop him from using the vehicle; throughout the course of his 17-year ownership, he reportedly logged 41,000 miles in it.
According to Car Magazine, Atkinson listed the vehicle for $12 million in 2015, and an unidentified customer reportedly purchased it for close to the asking price. He later claimed that the F1's "a lot of commotion and trouble on the road" and the fact that he "loved it when no one understood what it was" were the reasons behind his decision to sell it. The McLaren F1 isn't just any automobile; there aren't many that you could get in two major accidents in and still sell for a great profit.
Richard Hammond – Rimac Concept One
Richard Hammond lost control of the Rimac Concept One he was operating while filming an episode of "The Grand Tour" in Switzerland, sending the vehicle tumbling dramatically down a hill before catching fire. Apart from a damaged knee, Hammond was largely unharmed when the fire was put out, but the car was a total loss, with just some charred remains remaining. In a later analysis of the collision, Hammond and Rimac CEO Mate Rimac stated that they believed Hammond had just approached the turn too quickly.
To make matters worse, Rimac also disclosed that Hammond's car was a customer's vehicle, not one owned by the business. Only seven of the eight Concept Ones that were ever made still exist, and Rimac claimed that there were no plans to build a replacement for the one Hammond destroyed. Even though Hammond's experience must have been humiliating, he is not the only person a Rimac's great power has caused to crash. Mate Rimac recently disclosed that the Chief Technical Officer of a significant automaker, who shall remain nameless, similarly destroyed a prototype vehicle after activating "drift mode" and colliding with a pole. The CTO, like Hammond, managed to avoid major injury, but the car was beyond repair.
Lamborghini Urus – Scott Disick
For his appearances on "Keeping Up With The Kardashians," reality star Scott Disick is most known. It appears that, like Kardashian matriarch Kris Jenner, he frequently causes pricey automobile accidents. Disick's Lamborghini Urus rolled in August 2022 in Calabasas after it appeared that it had struck a stone mailbox. It is unknown exactly what led to Disick to have such a dramatic accident because he was not believed to be intoxicated and no arrests were made at the site. The collision didn't involve any other vehicles.
According to reports, Disick suffered just minor wounds, such as a gash on his head, but the car did not fair as well. It's still not apparent if the damage to the Urus' right side and roof could have been repaired, according to photos obtained by TMZ. Disick elected not to publicly address the problem and provided no more updates on the whereabouts of his wrecked Lamborghini, which is unusual for a reality star.
Ferrari 488 GTB – Lil Yachty
Rapper Lil Yachty hydroplaned his Ferrari on an Atlanta expressway, spun it around, and careered over three lanes of traffic before smashing into a wall, saying he was "thankful for [his] life." According to reports, the rapper was driving too fast for the road conditions and the heavy rain in the area, which led him to lose control and total the automobile. According to TMZ, he was also issued a ticket for driving in the HOV lane and failing to maintain lane.
Yachty was able to escape the collision with only minor arm injuries, despite the fact that the car was a total loss. As it turned out, the rapper didn't have to go very long without a Ferrari since, just two months after writing off his 488, the CEO of his record firm, Quality Control Music, gave him a brand-new F8 Tributo. He has so far avoided ruining this one.